hai...hai...hai...harini aku amek AL sempena 'ibu' jikol cuti...huhuhu...esok kije gak half day tapi nasib baik adik ipar dan bapa mertuaku on the way ke jb harini...kalau tak...burn sudah 2 hari AL ku...aiyaiyaiiii...
sebab hari ni rasa nak jalan-jalan jugak...maka selepas breakfast dan kemas umah...aku angkutla si tecik jikol aiyee ke Jaya Jusco Permas Jaya. setakat nak bawak jikol pegi main kat playland jerr...JJ ni lebey selesa berbanding JJTebraucity...yang tu seswaaaiiiii untuk aku bershopping ja...haha...meh jamu mata tengok gambar budak ni jer...malas aku nak taip panjang-panjang lagi...
alamak...ingatkan gear AUTO macam kete mama...
ikol tengah drive ni...janganlah amek gambar....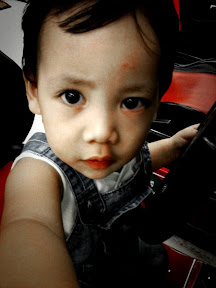 cepat..cepat...close-up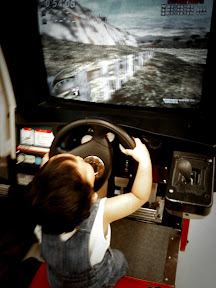 oopppsss...terlanggar tebing lak...alamak..seb baik kete kebal...
aim the target....and...
THROW!!!!
and again....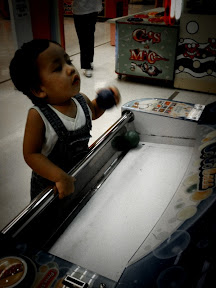 ok...and now...where's the target???
o'ooo...i'd finished up all the balls....
after hours playing and having chicken rice for lunch...it's now time for my journey to DREAMLAND...
with my new DIBO :D...yeayyy...ZZzZZzzzZZzzZZ
ooopsss...it's raining!!!my TOTO drains in the rain...(after i pee on it...:P)
my very own DIBO
- Posted using BlogPress from iPhone